Health & Beauty - Kristin Ess Titanium Curling Iron, Ariana Grande R.E.M. Eau de Parfum Spray - Est Retail $1,300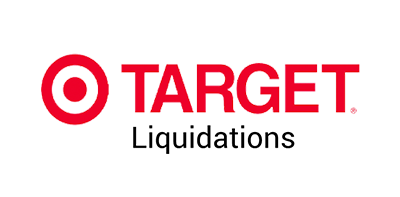 Target Store Supply includes, but is not limited to, guest returns, overstocks, shelf pulls, and goods not meeting Target brand standards (i.e. broken or damaged but is functional and still can be used for intended purpose).
Target Guest Returns: Merchandise that was returned to Target for a variety of reasons. Merchandise may be a mix of brand new product or damaged product, and may not be in its original packaging. Guest returns may possess noticeable cosmetic blemishes but are still functional and able to be used for its intended purpose.
Select merchandise must be defaced and delabeled prior to the winning buyer selling, giving, or distributing merchandise to another party in accordance with Target Defacing and De-labeling Guidelines. Download the Target Defacing and Delabeling Guidelines for more detailed information.
This auction contains:

essie Nail Polish, 8-Free Vegan, Holiday Kit - Pinks, Purples & Green - 7pc
Kristin Ess Titanium Curling Iron for Beach Waves & Curls for Medium to Long Hair - 1 1/4"
Ariana Grande R.E.M. Eau de Parfum Spray - 1.0 fl oz - Ulta Beauty
Revlon One-Step Volumizer Plus 2.0 Hair Dryer and Hot Air Brush - Black
There are a total of 78 items in the lot.
Please view Manifest and Images for information regarding this specific lot of merchandise.

Additional Auctions by

TargetStoreSupply.

Location: Liquidation.com warehouse in Plainfield, IN, 46168.

Condition Note:

You are buying Returns items.
View additional pictures including pallet photos by clicking "View all photos" tab.

Trademark Restriction:

By bidding on this auction, you acknowledge and agree to not use, or permit your customers to use, the Target trademark.
If you are successful in winning this or any other auction for product from Target seller(s), this does not in any way establish a relationship with Target. Target is not to be contacted in respect to the product purchased on Liquidation.com as Liquidation.com is the seller of record on this merchandise and not Target.
Violation of any of these requirements will result in disqualification from participation in future auctions.