In this time of uncertainty, it is important for you to know that the whole family of Liquidity Services marketplace solutions are here to serve and support you.

We have implemented measures to ensure uninterrupted service for our customers and the safety and security of our employees and partners.

Given that in-person gatherings, such as live auctions, present a heightened public health care risk, customers can rely on our proven online marketplace solutions to transact business on a global scale with minimal in-person contact and maximum flexibility. As always, Liquidity Services provides you the smartest, fastest way to purchase wholesale retail inventory with over 14,000 sellers across the globe listing their assets through our online auction platform. We provide you the ease and convenience of bidding online across all devices from your desktop computer, smart phone or tablet.

We have also taken additional measures to protect our employees, partners, sellers, and buyers.
Our warehouses are operating with a reduced staff and will continue to process outbound shipments.

Our pick-up procedure within the United States is operating as normal for pallets/LTL auctions only. All parcel/box sized pick-ups will be temporarily paused to:
Reduce interactions between our warehouse associates and the public to avoid the spread of the COVID-19 virus.
Increase the efficiency of getting your merchandise to you faster.
Please check the shipping terms for each auction for any additional information pertaining to the shipment of your merchandise. For more information on the shipping terms we offer, please visit our FAQ Page.
To help our community mitigate the spread of this virus, we ask our customers to do their part:
WASH
Wash your hands often with soap and water, for at least 20 seconds, especially after blowing your nose, coughing, or sneezing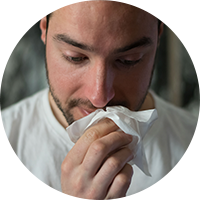 COVER
Cover your mouth and nose with a tissue when coughing or sneezing and discard the tissue safely
AVOID
Avoid touching your eyes, nose and mouth with unwashed hands or if you have not used hand sanitizer
CLEAN
Clean and disinfect frequently touched objects and surfaces that would be used regularly to avoid contamination
The past few weeks have been difficult for all of us, and we want you to know that during this time of uncertainty, you can continue to rely on Liquidity Services. We are actively monitoring this global situation and will react accordingly to developments to keep you safe. Thank you for your continued support and we encourage you to follow the precautions as outlined by your government and/or healthcare provider.
From The World Health Organization (WHO)

How to protect yourself against COVID-19